Why Life Search Technologies?
Life Search Technologies provides: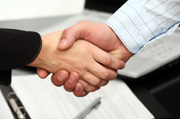 Marketplace expertise
Partnership to enhance growth strategies
Attract top talent
Passive candidate recruitment
Comprehensive candidate screening
Relocation guidance
Background checks
Reference checks
Onboarding assistance
Multiple levels of service
The key to Life Search Technologies' success is the focus on relationships and long-term associations with both the client and the candidate. Our consultative approach allows us to fully understand client's needs and provide unsurpassed customer service. Our goal is to be recognized as a leader in customer satisfaction.
Life Search Technologies will help you bridge the gap in bringing top talent to your organization. What this means to you is time saved by only being presented with candidates that are highly qualified and advantageous to your business.
Life Search Technologies has been ranked one of the "Top Biotechnology Recruiting Firms" in the USA.
GenEngNews 2016