History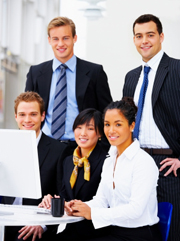 Life Search Technologies, Inc. has over two decades of experience working with companies in the Biotechnology and IT sectors. We are a leading executive recruiting resource supporting our clients' important expansion efforts.
Life Search Technologies was founded in 2002 by Glenn A. Davis. Our offices are located in Hunt Valley, MD – just north of Baltimore City.
Glenn A. Davis, President/CEO
Glenn earned a MBA from Loyola University and a BS in Business Management from Radford University. Prior to starting Life Search Technologies, Glenn gained experience in outside sales, helped launch a technology start- up and spent several years managing sales and operations within the recruiting industry.
In 2002, Glenn founded Life Search Technologies. His vision was based on the belief that each client is unique and deserves an individualized approach to recruiting with a personalized touch. Glenn knew this strategy would yield "world class" customer service and exceptional results. His customers agreed!
Over a decade later, Life Search Technologies has become a premier resource to clients in the Biotechnology and Information Technologies sectors. We are committed to "Connecting Exceptional People with Extraordinary Companies" and accomplish this through our uncompromised integrity and unwavering commitment to excellence.
Life Search Technologies is an Equal Opportunity Employer