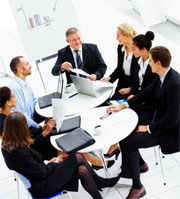 Life Search Technologies' primary directive is to be the premier and preferred provider of staffing solutions to our clients in the Biotechnology, Healthcare and Information Technology (IT) sectors.
Our comprehensive services are based on providing our clients and candidates "world class" customer service founded on uncompromised integrity and an unwavering commitment to excellence.  We deliver the vital solutions you require to succeed.
Life Search Technologies is quite simply the perfect partner to professionally facilitate your personal and corporate growth objectives, now and in the future.